Our Affiliates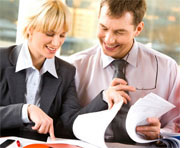 Life Associates and The Center For Managing By Values has ongoing strategic alliances with service affiliates, which enable us to provide our capabilities with the benefit of a broad base of expertise and access to some of the worlds most accomplished professionals in their respective fields.

International Speakers Bureau: The leading worldwide provider of corporate entertainment, motivational, inspirational and business public speakers and related training services.



Spader Business Management: A business development organization offering economic and human equation programs, services and tools to revitalize businesses and restore confidence to their plans for success.


The International Institute for Quality Service Management: A consulting group providing world-class quality service training, coaching and resources.

MSI-ACI: Offering customer and market research expertise in online communities, progressive solutions for customer insight, and cutting-edge strategies to maximize customer relationships.

The Ken Blanchard Companies: A global leader in providing sustainable, common sense leadership, team, and organizational training and development solutions.